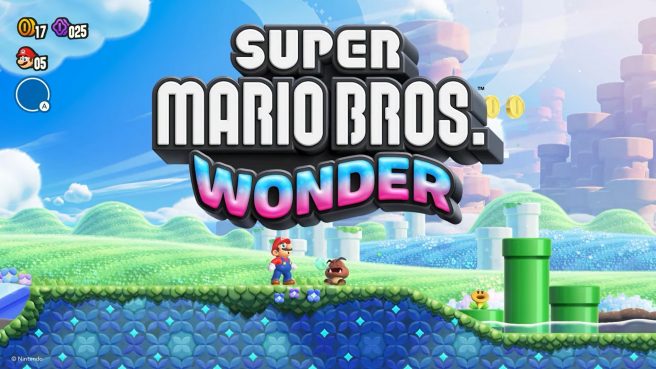 Thanks to GamesIndustry, we have new insight into the UK gaming market for October 2023.
Super Mario Bros. Wonder was the third biggest physical game of the month. However, it doesn't appear on the digital chart as Nintendo doesn't provide data. Looking at physical sales, Super Mario Bros. Wonder saw the biggest Mario launch on Switch, with 3,000 more sales after two weeks than Super Mario Odyssey and 13,000 more than Super Mario 3D All-Stars. GamesIndustry believes it's likely the biggest Mario launch in UK history with digital factored in.
Moving over to hardware, Switch was behind PS5 and Xbox Series. Switch sales did increase by 15 percent month-over-month. The new Mario OLED system accounted for 6.2 percent of sales.
Here's the full UK software sales chart for October 2023:
UK GSD October 2023 Top 10 (Digital Only)
| | |
| --- | --- |
| Position | Title |
| 1 | EA Sports FC 24 (EA) |
| 2 | Spider-Man 2 (Sony) |
| 3 | Assassin's Creed Mirage (Ubisoft) |
| 4 | EA Sports FC 5 (EA) |
| 5 | Lords of the Fallen (CI Games) |
| 6 | Grand Theft Auto 5 (Rockstar) |
| 7 | Red Dead Redemption 2 (Rockstar) |
| 8 | Riders Republic (Ubisoft) |
| 9 | Tom Clancy's Rainbow Six: Siege (Ubisoft) |
| 10 | Hogwarts Legacy (Ubisoft) |
UK GfK October 2023 Top 10 (Physical Only)
| | |
| --- | --- |
| Position | Title |
| 1 | EA Sports FC 24 (EA) |
| 2 | Spider-Man 2 (Sony) |
| 3 | Super Mario Bros Wonder (Nintendo) |
| 4 | Assassin's Creed Mirage (Ubisoft) |
| 5 | Mario Kart 8: Deluxe (Nintendo) |
| 6 | Hogwarts Legacy (Warner Bros) |
| 7 | Star Wars Jedi: Fallen Order (EA) |
| 8 | Minecraft: Switch Edition (Mojang/Nintendo) |
| 9 | Sonic Superstars (Sega) |
| 10 | Red Dead Redemption (Rockstar) |
Source
Related