Sword & Sworcery EP' Has Just Been Updated With Support for Newer iOS Devices, Steam Deck, New macOS Versions, and More – TouchArcade
Our 2011 (!) Game of the Year Superbrothers: Sword & Sworcery EP [appprice url=""] has had a long journey since we previewed it back in 2011 before launch. It has since gone through multiple devices, platforms, been ported to Switch, and more. It is a legendary game with a soundtrack that is timeless. Sword & Sworcery was updated a few years ago to add support for modern screen sizes and more. Today, the game has been updated on not just iOS and iPadOS, but also macOS and Steam. The iOS and iPadOS update brings in support for newer iOS versions and device sizes, with fixes for screen rotation. On the macOS side, this update makes the game playable on modern macOS versions. This update also adds Steam Deck support. Sword & Sworcery is one of my favorite games of all time, and I got my old vinyl and cassette out of storage for the photo below: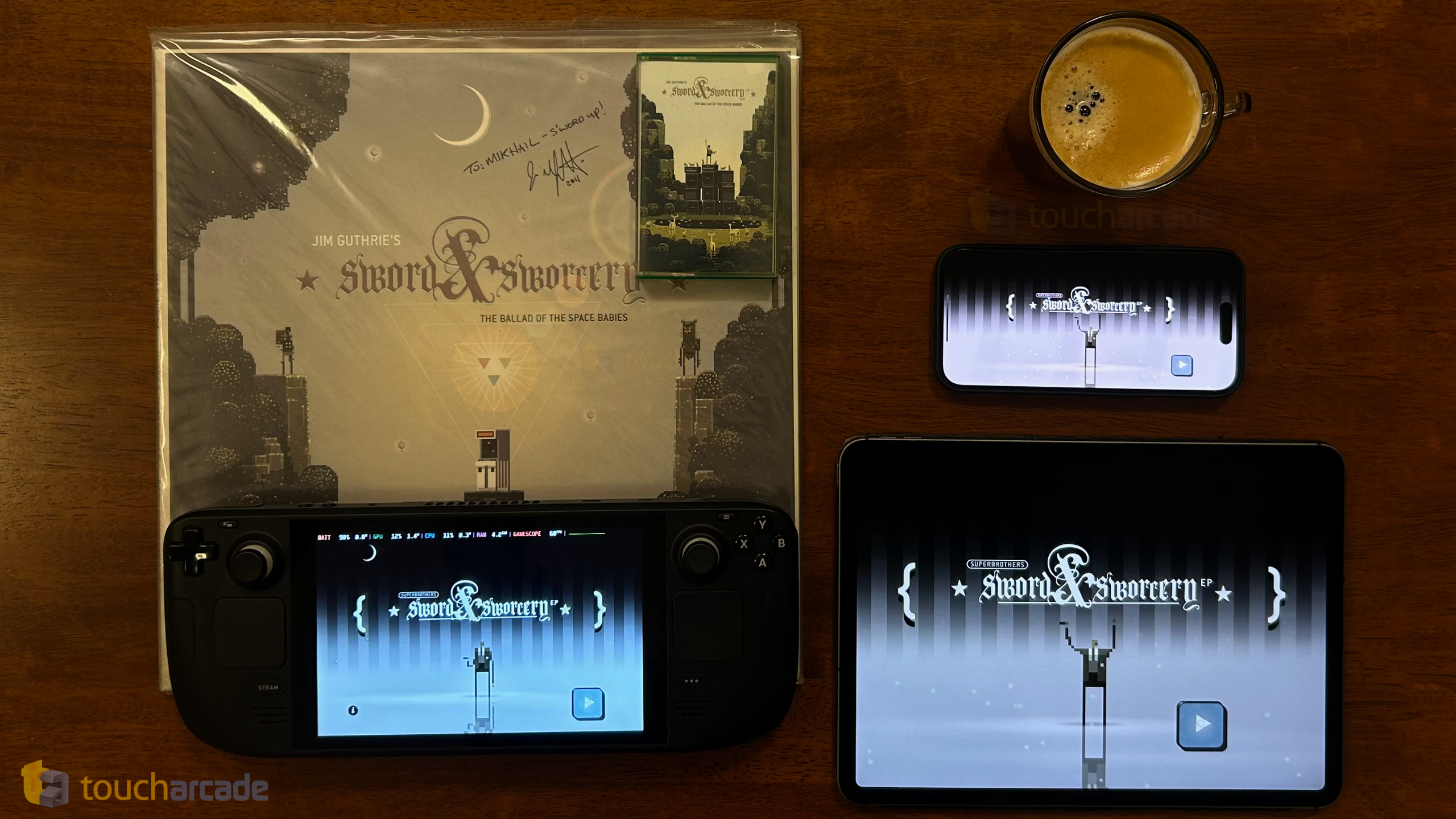 While the removal of Twitter before was disappointing given how funny and well-implemented it was, I'm still glad to see the game getting updated and support for modern platforms. If you've not played Sword & Sworcery yet, check out original review of it and also Shaun's amazing Classic Reload on the game. You can buy Sword & Sworcery on the App Store for iOS here, Google Play for Android here, Steam here, and Nintendo Switch here. Read my interview with Superbrothers covering Sword & Sworcery and more here. If you have played it before, what's your favorite memory of the game and will you be revisiting it?