Stardew Valley is often credited for kickstarting an entire movement of wholesome games that truly exploded with Animal Crossing: New Horizons' release in 2020. While the cosy trend feels recent, there were lots of developers working on non-violent games before then.

Prideful Sloth is one of them.

Founded in 2015, the Brisbane-based studio focuses on explorative, cosy titles, including the successful Yonder: The Cloud Catcher Chronicles, released in 2017, and more recently Grow: Song of the Evertree. Launched in 2021, the title sold 120,000 copies in a few months.

The developer was co-founded by Joel Styles and Cheryl Vance, soon joined by John Northwood. A programmer by trade, he became director at Prideful Sloth in 2016, having previously spent a decade at the likes of Sega, Rocksteady, and Kixeye.

The team describe themselves as a "micro-AAA studio," as it was built on the idea of taking their collective AAA experience and applying it to a different kind of game as a different kind of developer.

"Games with heart is probably the description – we were heavily inspired by Nintendo, Harvest Moon, these kinds of games," Northwood tells us. "We were there before it was cool, we didn't know what it was! If [only] we'd used that word, 'wholesome'," he laughs.

"We had no idea what we were making, it was just: there's no combat. People were like 'What's your game? Why is there no combat?' Cheryl, the designer, is very much in that space and loves it and, as a team, it's refreshing."

When asked whether Prideful Sloth has seen an 'Animal Crossing effect' following New Horizons' impressive success boosted by the pandemic, Northwood says he thinks so, adding that this space is "definitely growing" and that COVID was a "very successful" period.

"[But] our business model is trying to be sustainable, we're not trying to do one-hit wonders," he continues.

Prideful Sloth is now composed of seven people, who have been working on town building sim Go-Go Town for the past year or so.

"We feel it's a 2024 [release], so we've got about a year to go, we're maybe half way through," Northwood says. "We're doing an open development model, so every two months we do a playtest. For our previous game we didn't capitalise on our community so we didn't know who our players were. We released the game and were like 'I hope they like it!' This time around we're like 'Hey, come play our game, we collect your data but we won't do anything nefarious we promise!'," he jokes.

"It's been really positive, we're getting players all over the world, coming in, playing the game, refining it. It's a really new model [for us]."

Prideful Sloth realised it needed to pay more attention to its community when it was working out whether it needed a publisher for Go-Go Town, and ultimately decided to go it alone using an open development model.

"With a publisher – which we had with the previous game, Grow – you can kinda develop games and be like 'I don't care, someone else is marketing that'. But this game… we were 14 people for Grow, we shrunk down to seven because we realised we wanted to maintain [the studio].

"If this game fails we want to be able to make the next one, essentially. We spoke to a bunch of marketing people and this was the suggestion that we had. It's really hard to make a game in isolation and then go 'I hope people will like this!' It's easy from a development point of view but it's difficult from a release point of view and as far as success goes. We wanted to develop and have a chance to change the game and get feedback, and that's how we ended up with that."

Open development isn't without pain points though, Northwood highlights. Releasing a stable build every two months is challenging. And you need to be open to the fact your most favourite ideas might be destroyed by the community. However, he says that your "good ideas" probably aren't that good if your community doesn't like them, so it's an opportunity to learn that early in development rather than at launch.

"We're hoping to make this game into a game-as-a-service, we're not going to ship and forget about it," he continues. "That's a new space for us so we're hoping that people play the game, which enables us to keep working on it, and then we just want to keep making games like that. We moved from the open world space into the sim space and it'd be cool to combine the two, maybe one day. Fingers crossed. But games-as-a-service is where our head is so we're just hoping enough players come on board so it's [sustainable]."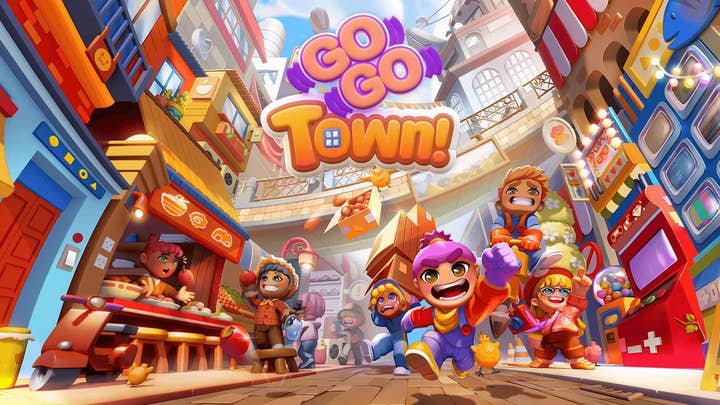 The studio's key goal of sustainability is rooted in its location in Australia, Northwood adds.

"It's not like Melbourne where everyone is [more easily] getting funded. The good news in Brisbane is that everyone has to be profitable, you're on your own, so you're actually more sustainable. In a lot of ways, it's more organic and a better way to run a business and to make games.

"And Brisbane is also, in my opinion, such a better place to live! The beaches are better, the weather is better, I don't get up in the morning having to worry about what I have to wear! And the coffee is almost as good," he smiles.

Prideful Sloth received some funding from Screen Queensland in 2022, so it's not completely on its own.

"They've been amazing, we have a good relationship with them, [and] it's good that they're trying to promote hiring within Queensland," Northwood says. "Like I said, we're really self-reliant, we're really sustainable, but it's enabled us to stand a little bit further, in a healthy way."
"Our business model is trying to be sustainable, we're not trying to do one-hit wonders"

He later adds: "If you're trying to be profitable, don't rely on [state funding], build slowly."

On the topic of the Brisbane scene, Northwood says it was extremely lively ten years ago "with a bunch of studios trying to punch into AAA." This is something fellow Brisbane devs Witch Beam told us too. But like most of the Australian industry, that got wiped out by the global financial crisis.

"Today there are a lot of mobile things happening, and then some small AA [developers]. Studios started forming like us and Witch Beam. It's actually a really tight-knit community, it's lovely."

Concluding our chat, we ask Northwood about the secret of Australian devs, and what makes the country special for making games.

"I think Australians are pretty chill, and we're just a bunch of weirdos," he laughs.
Sign up for the GI Daily here to get the biggest news straight to your inbox