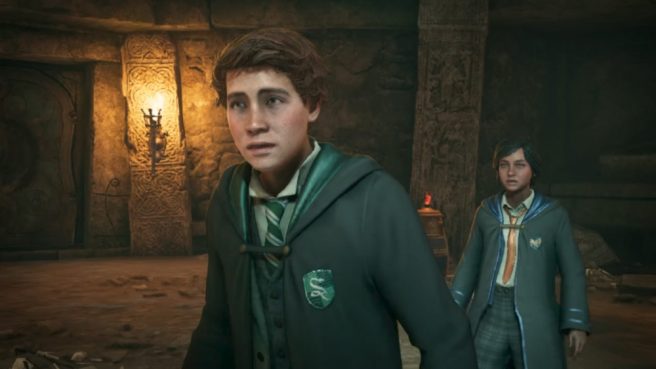 We finally have a proper look at the Switch version of Hogwarts Legacy with several minutes of gameplay that surfaced just a few days before launch.
Even though we've known that the title would be on Nintendo's console for about a year, Warner Bros. has shown almost nothing from the Switch version. Some screenshots were shared as part of the eShop listing and a trailer was published yesterday – though the latter didn't show any sort of gameplay.
We only get a look at the opening section here, but the team behind the game seems to have done an admirable job with the port. At some point outlets will likely take a deeper dive into the inner workings and technical side to see how it truly holds up.
Here's some information about the game:
Hogwarts Legacy is an immersive, open-world action RPG set in the world first introduced in the Harry Potter books. Now you can take control of the action and be at the center of your own adventure in the wizarding world.

Experience Hogwarts in the 1800s. Make allies, battle Dark wizards, and ultimately decide the fate of the wizarding world. Your legacy is what you make of it. Live the Unwritten.

Key Features

The wizarding world awaits you. Freely roam Hogwarts, Hogsmeade, the Forbidden Forest, and the surrounding Overland area.
Learn spells, brew potions, grow plants, and tend to magical beasts along your journey. Get sorted into your house, forge relationships, and master skills to become the witch or wizard you want to be.
Experience the wizarding world in a forgotten era to uncover a hidden truth from its past. Battle against trolls, dark wizards, and more as you face a dangerous villain threatening the fate of the wizarding world.
Check out the gameplay for Hogwarts Legacy on Switch below.
Gameplay
Hogwarts Legacy releases for Switch on November 14, 2023.
Related