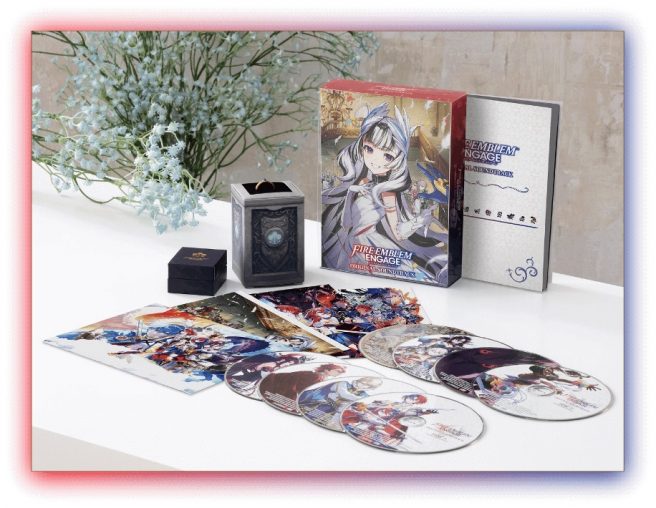 Original (10/25): A little more than a year after its Switch launch, Fire Emblem Engage will be getting an official soundtrack release in Japan. Intelligent Systems has announced that it will be available on March 20, 2023.
The Fire Emblem Engage Original Soundtrack will be comprised of seven discs in total. Along with music from the main game, songs from the Fell Xenologue will be included. Also planned is a bonus disc featuring voice data from the Wake-up Events, jingles, and more. Character designer MikaPikazo is contributing album art.
Fans will be able to pick up the Fire Emblem Engage Original Soundtrack either standalone or with a limited edition. Both contain a clear case and 20-page full color booklet. The limited edition adds a digipack case, a replica of Marth's Emblem Ring, a display stand inspired by the Ring Chamber from the game, and four postcards which can be displayed on the soundtrack album's clear case.
Fire Emblem Engage is currently available on Switch. Stay tuned regarding news about import pre-orders.
---
Update (10/28): Pre-orders for the soundtrack are now open worldwide. Those looking to import can do so here.
Source
Related