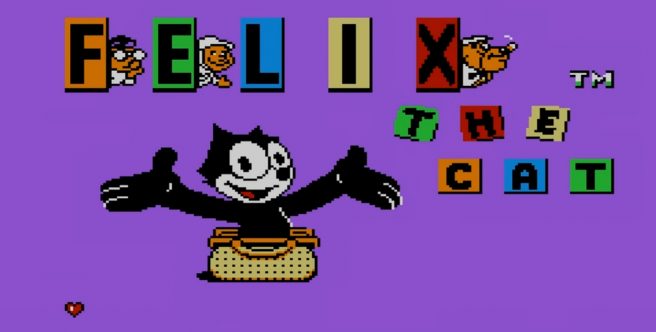 According to an ESRB listing, Konami intends to bring back the classic Felix the Cat game as a re-release for Switch and other platforms. An official announcement should follow soon.
The classification was just added to the database. It's described as "a collection of action platformers in which players help Felix save his girlfriend from an evil professor. Players traverse 2D pixelated environments while using gadgets and vehicles (e.g., punching glove, tank, submarine) to defeat small cartoony creatures. Enemies typically fall from the screen when hit; some boss encounters depict whimsical pistol attacks, cartoony bombs, and mild explosions."
Hudson Soft originally published Felix the Cat – based on the cartoon character – on the NES way back in 1992. A Game Boy version followed in 1993. The upcoming Felix the Cat Switch release should include both of these games, but it's unclear if there'll be any other content.
Konami has been on a hot streak of retro releases during the Switch era. The company previous shipped Arcade Classics Anniversary Collection, Contra Anniversary Collection, Castlevania Anniversary Collection, Castlevania Advance Collection, and Teenage Mutant Ninja Turtles: The Cowabunga Collection. Switch also just recently received Metal Gear Solid: Master Collection Vol. 1. You can check out our review of that one here.
Related