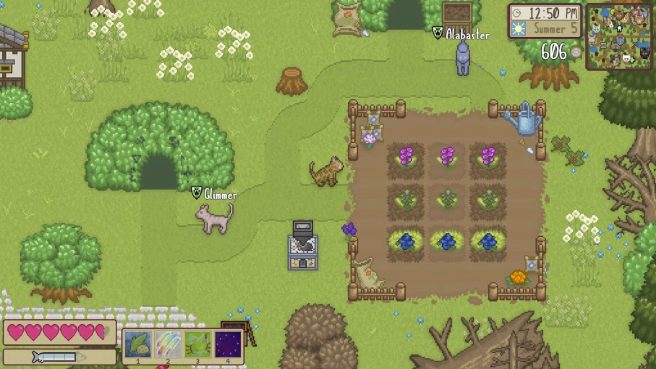 An eShop listing has appeared for Cattails: Wildwood Story, revealing that the release date is coming up very soon. It should be ready to go on November 30, 2023.
Cattails: Wildwood Story was originally confirmed for Switch in May 2022 following a successful Kickstarter campaign. While it's been on PC for about a year, we've been waiting for the game on Nintendo's console.
Here's some information about the cozy RPG:
Lead your colony into the mysterious Wildwood. Hunt prey, harvest herbs, collect magical treasures, & defend your new home from intruders. Build a thriving town to recruit new cats. Get to know the residents, fall in love, & raise a litter of kittens!

•Hunt prey throughout the open world to keep your colony well-fed
•Befriend or romance one of over 20 unique cats. Bring them with you on your adventures!
•Start a family and raise a litter of kittens!
•Build & customize your town any way you like. Expand your colony to attract new residents
•Capture territory and resources from the clutches of the evil Voidling Cats
•Spend the days growing a garden, decorating your den, or customizing your kitty
Cattails: Wildwood Story will be sold on the Switch eShop for $19.99.
Related