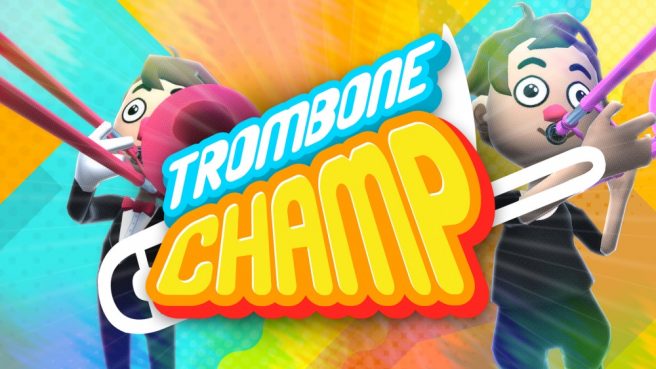 The next update for Trombone Champ is here on Switch, and version 1.24A is now accessible.
"Night on Bald Mountain" and "Arirang" have been added as brand new tracks. Players can also access new control options and Korean language support. That's along with some improvements and a bug fix.
Here's the full rundown:
Trombone Champ update version 1.24A patch notes
New Content

Korean language support has been added! Please note: if you've already launched the game and selected a language in the settings menu, you'll need to select Korean manually. If you haven't manually selected a language, the game should default to your Nintendo Switch™ system language.
Added two new tracks: the famous classical piece "Night on Bald Mountain" and the famous Korean folk song "Arirang."
New control options: you can now tilt the Joy-Con left-to-right rather than up-and-down if you wish. It's a really interesting way to control the game! Also, for the joystick option, you can now use the "absolute" position of the stick. It's still extremely challenging, but with a Pro Controller it may be easier than the standard joystick option…

Improvements

"She'll Be Coming Round the Mountain" level has been adjusted to make it more playable and intuitive.
Streamlined some control code – if you have issues with Joy-Con connectivity, please try turning off controller vibration and see if that helps.
Adjusted some in-game logic to match recent updates for PC. The scrolling position of the track should be slightly more accurate.
Performance optimizations for tracks that display lyrics.

Bugfixes

Fixed an issue where the game would revert to English if the user had manually selected Simplified Chinese.
Holy Wow Studios is still planning more support in the future. Additional content, more control options, improvements, and fixes are on the way.
Source
Related