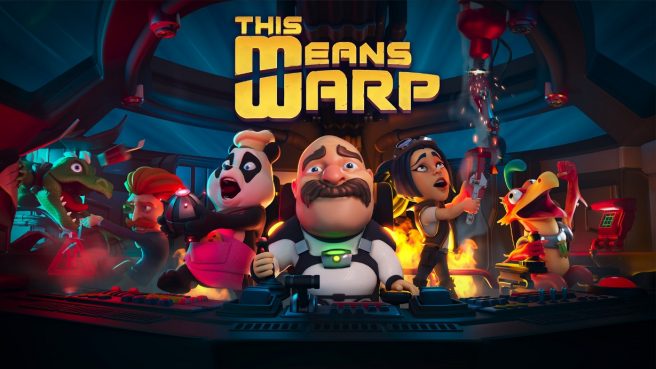 We have a final release date for This Means Warp, the co-op sci-fi survival game from Jagex and Outlier Games. THe two sides today revealed that it's slated for November 30, 2023.
Originally, we heard about This Means Warp back in April. It was initially confirmed for launch sometime in 2023.
Here's some information about the game:
This Means Warp sees players exploring a comical but dangerous procedurally generated universe where only their friends will hear them scream. Gamers will take on enemies in hectic real-time battles, repair and upgrade their spaceships, and equip new weapons to survive.

Featuring frantic co-op gameplay that's easy to understand, but tough to master, players will have to work together in either online or local multiplayer to tame the entire galaxy. Meanwhile, players who prefer to fly solo can recruit a varied cast of AI crewmates to lend a hand aboard their ship in this roguelite adventure across the stars.

Key Features

Procedurally generated challenges make every game unique with randomised maps, items, enemies, and encounters. Players will need to adapt to new challenges by making the best of their arsenal of weapons and upgrades.
Deep, strategic combat that requires players to think on their feet as they contend with hectic, real-time battles where they must balance beating their foes while keeping their ship in one piece.
Varied roster of crewmates will support players as the galaxy provides challenge after challenge to overcome. Gamers can team up with up to three players or can choose to fill the ranks using a roster of AI crewmates.
Find a new trailer going along with the release date news for This Means Warp below.
Cinematic Launch Trailer
Related