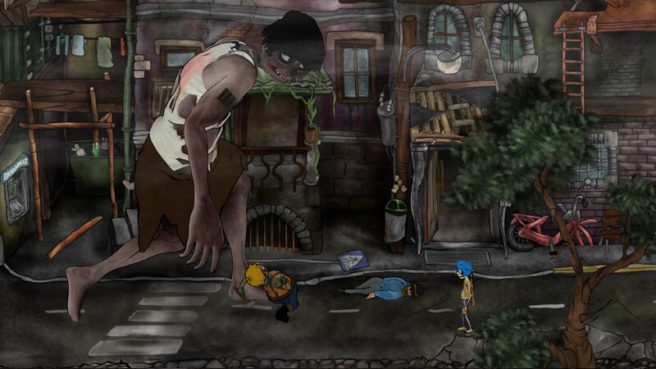 Woodhill Interactive has announced its new game Orten Was The Case for Switch. The title is scheduled for November 29, 2023.
Orten Was The Case is a 2.5D puzzle adventure game set in a fictional mid 90's Swedish metropolis suburb. More information can be found in the following overview:
Get ready to step into the (non-existent) shoes of Ziggy – an unexpected hero from a fictional Swedish neighborhood. Together, you'll take on the daunting task of foiling a sinister scheme that could potentially devastate the entire world.

Key Features

Stuck in a Time Loop – Ziggy wakes up one day with a strange mark on his hand, clueless about what happened the night before. After a couple of minutes lost amongst the familiar streets of his suburb, Orten, an explosion brings him back exactly where he woke up moments before… He's stuck in a time loop.
Not everything is What it Seems – With no shoes or recollection of the past, Ziggy goes on a mission to discover what the hell is going on and how to avoid the destruction of his city. This won't be easy though, cause the more he snoops in the wrong places, the more he learns that his hometown has a lot of secrets hidden. His weird neighbors become weirder, and he can only rely on his friends, and on his highly reliable brain.
Knowledge is Power – If the day repeats over and over, then how can one progress? That's the catch: Knowledge is your key to progress in Orten. Each loop you go through, you will learn something new that will let you progress the story further. With this time loop mechanic, you'll retain clues, notes, and timeline events, eventually knowing how you can change the future in just 12 minutes on a casual Sunday.
A Beautiful and unique Art-Style – Orten Was The Case offers a fully hand-painted art-style and a 2,5 D design. Walking around the town feels like evolving in a painting, a very stunning and curious one that is!
For a closer look at Orten Was The Case, check out the trailer below.
Official Trailer
Related