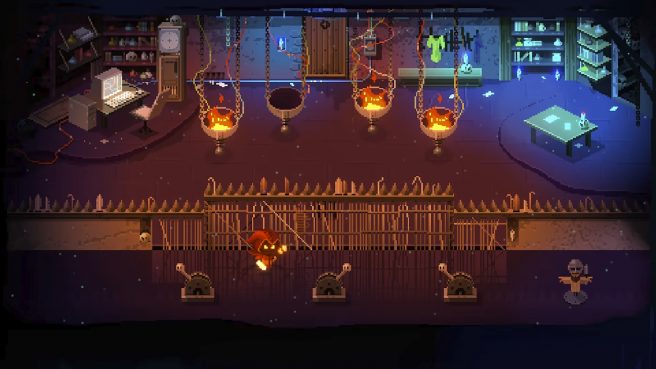 A release date is in for Evil Wizard, and it turns out the game is only a week away. It's been confirmed to be hitting Switch on September 21, 2023.
You may remember that the action RPG adventure title was previously announced back in April. However, that reveal didn't come with any launch timing news.
Here's what to expect from Evil Wizard:
This quest for vengeance will take you through charming, pixel art environments packed to the brim with hordes of enemies that you need to overcome to reclaim what's yours. While you once were a powerful wizard, your battle stripped you of your powers and you'll have to rediscover them as you work to infiltrate your castle and unleash devastating spells on your enemies.

Key Features

If You're Evil and You Know It: Utilize that evilness you harbor to hack, slash, and stab your enemies, and if that isn't enough, you know you're a wizard, right? Harness the elements and vaporize them.
Metroidvania-inspired Design: Explore carefully-crafted locations and navigate intricate levels. Use your skills and elements to interact with the in-game world and unlock new paths.
A Quest Called Revenge!: Face off against hordes of heroes, avoid devastating deadly traps, and solve increasingly problematic puzzles as you reclaim the halls of your castle from the filth that now lives within it!
The Wizard With a Mouth: It's not all about serious revenge, there's lots of room for funny moments and dialogue from the titular Evil Wizard and his foes.
Find a new release date trailer for Evil Wizard below.
Release Date Trailer
Evil Wizard will cost $19.99 on the Switch eShop. If you pre-order now, it'll be reduced to $15.99.
Related