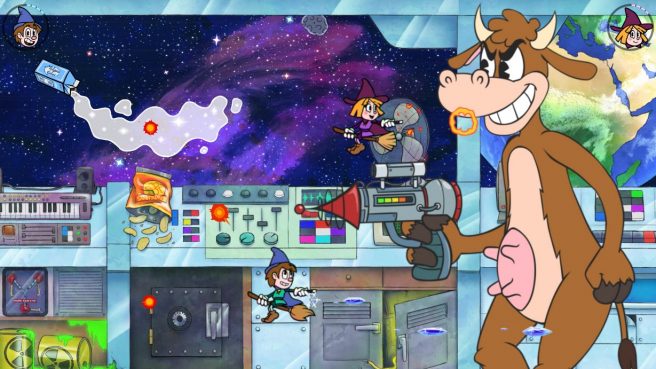 Original (8/10): Publisher Perp Games and developer Xixo Game Studios today announced a final release date for Enchanted Portals. The title heads to Switch on September 6, 2023. Note that the physical version will follow on September 28.
Enchanted Portals was just confirmed for Switch this past June. We previously had a general summer launch window.
Here's an overview of the game:
Enchanted Portals, which has been favorably compared to Cuphead, tells the story of Bobby and Penny, two rookie magicians stuck between dimensions who will have to face numerous dangers in order to retrieve the Magic Book and be able to return home safely.

With catchy music, charming old-timey art, and non-stop comedy, Enchanted Portals is a co-op 2D platformer that will keep you on your toes. Whether you're playing solo or with a friend, the magic never stops and the action is always fast-paced and whimsical. Join Bobby and Penny on their quest and see where the adventure takes you!

Enchanted Portal is a cooperative 2D platform game developed using Unreal Engine, created by a two-person Spanish studio, Xixo Games Studio. Enchanted Portals is also a recipient of the prestigious Epic Megagrant from Epic Games.
To celebrate the release date news, Enchanted Portals has been given a new trailer. We've attached the video below.
Release Date Trailer
---
Update (9/11): If you haven't been able to find Enchanted Portals on the eShop, there's a reason for that. The Switch version has been delayed a bit, and will now be launching "a few weeks later." We'll update you when we have a new date.
Related