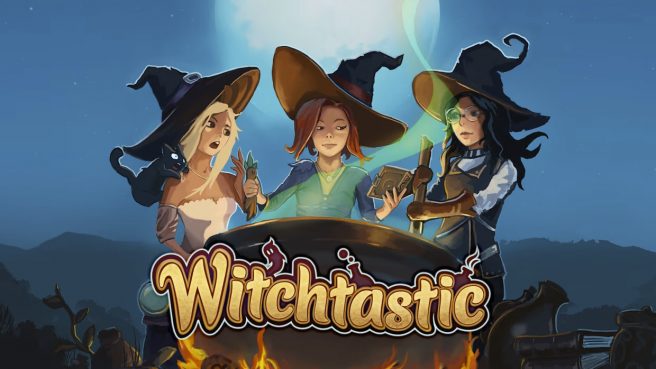 Witchtastic will be reaching Switch next month, publisher Application Systems Heidelberg and developer Red Fur Games have announced. It will be available on November 22, 2023 in North America and November 23 in Europe.
Witchtastic is a fast-paced multiplayer game in which you can brew potions. Up to four players can experience the title locally or online.
Here's some additional information:
Witchtastic is a challenging 2-4 player coop game about brewing and delivering magic potions as fast as possible – play on the same couch or over the internet. Take on the role of aspiring witches and experience charming adventures. Need a break from all the yelling of your friends? You can train in a single player campaign as well! Gather ingredients such as deadly nightshade, garlic or mushrooms and throw them into the boiling cauldron. Quick and accurate communication is the key to success. Master dozens of recipes and embark on a magical journey. If you are ever in need of assistance, your trusted companion Owly is always eager to give you and your mates useful advice. But be wary of the dangers on your journey: Haunted forests, hungry wolves, deadly swamps and many more are waiting for you.

The game is clearly inspired by Overcooked but the team is proud to say that the gameplay has been taken to another level. In a flat learning curve the game keeps adding more and more features that keep it fresh and fun and challenging at the same time.
Watch a trailer for the Switch version of Witchtastic below.
Switch Launch Trailer
The game will cost $17.99 / €14.99 / £13.99 on the Switch eShop.
Related