There appears to be two main story types on GamesIndustry.biz this year.

First, there are all these record-breaking sales. Hogwarts Legacy selling 15 million copies in under two months. Honkai Star Rail generating $1 billion in five months. The Legend of Zelda: Tears of the Kingdom shifting a record-equally ten million games in a weekend. Diablo 4 with its $666 million in five days. Starfield becoming Bethesda's biggest ever launch. Spider-Man 2 becoming the fastest-selling PlayStation Studios title. Super Mario Bros Wonder becoming Europe's biggest Super Mario launch.

Then there's Baldur's Gate 3, Star Wars Jedi: Survivor, Resident Evil 4 Remake, the Super Mario Bros movie, The Last of Us TV show… hit after hit after hit.

The other story type is all about layoffs, job cuts and studio closures. There's been a reported 6,000 jobs lost in 2023 so far. We've seen Ubisoft cancel games and restructure the business, Volition close down, Epic cut more than 800 staff, and redundancies at Bungie, Relic Games, Creative Assembly, BioWare, Embracer, Team17, Media Molecule, Microsoft, Frontier, Twitch… the list goes on.

It's not just job losses, but there is a drop in available jobs, too. There are 1,000 fewer games jobs being advertised in the UK this October compared with October last year, according to Games Jobs Live.

Share prices have also taken a hit. If we look at the UK stock market for a moment, since the start of the year we've had hefty drops from all the floated companies: Team17 (down 41%), Frontier (down 74%), Devolver Digital (down 59%), TinyBuild (Down 92%) and Keywords (down 52%).

All this taking place at a time when the UK and US game sales are up, PS5 is delivering strong console sales, and Newzoo estimates that the global mobile games business will return to growth this year.

To understand what is happening we need to take a step back and look at the last five years. For this, we're using previously reported data from GSD, GfK, Sensor Tower and Newzoo. The figures are focused on the UK mostly, but it does give us a sense of the journey the industry has gone on.
"Video games companies have been faced with rising costs, lower engagement and falling sales"

Stepping back into 2019 and it was a quiet year for the PC and console games business. It was the sixth year of the PS4/Xbox One cycle and — as is usual — sales were falling, although the two-year-old Nintendo Switch continued to do well. In the UK, console sales were down 30% (GfK data) while video game sales were down 10% year-on-year (GSD data). Fortunately, the mobile games business was growing exponentially globally, with Sensor Tower estimating a 13% growth in mobile game revenue worldwide.

Notably, it was the first year in the UK where the 'digital/physical split' was in favour of digital. By this we mean, when it comes to games that were released both physically and digitally, 51% of sales were digital, and 49% were physical (GSD).

There were two other trends to note. 45% of tracked PC and console games sold in 2019 were released in 2019. And over 25% of sales were concentrated around the Top Ten (19% in the Top Five). What that means is that new games and the big games were driving a lot of the PC and console market in 2019.

Enter 2020, and the COVID-19 lockdowns transformed the market. In the UK, PC and game sales rose 52% year-on-year (GSD data), console sales jumped 33% (GfK), while the mobile games market jumped 26% (Sensor Tower).

Engagement levels were up substantially, too, as people turned to games for both entertainment and a means to connect during the lockdown era.

Digital accelerated significantly during this time, with the digital/physical split now being 70% in favour of digital (GSD). Older games were doing better, with just 33% of PC and console games sold in 2020 releasing that year. And the Top Ten accounted for 22% of sales in 2020 (GSD). It wasn't just more games were sold in 2020, but a greater variety of games, too. This was all positive news for publishers and developers (although not so much for anyone in the physical part of the industry).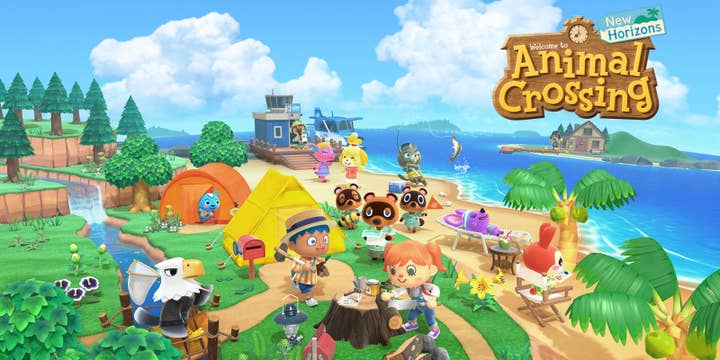 The story continued into 2021. PC and console game sales fell, as you'd expect, but it was only a 14% drop in the UK and still substantially higher than 2019 (GSD). Games consoles continued to grow (up 14.4%, says GfK), and the mobile games market grew once again (up 7.3%, according to Newzoo).

The trends were similar, too. Digital was 70% of the UK market, new games accounted for 31% of sales, while the Top Ten in 2021 only accounted for 19% of all PC and console games sold (GSD data).

At this point in the story, video games were increasingly successful, increasingly digital, less reliant on new releases and less about the very biggest games.

The games industry had been attracting serious investment before 2020, but the pandemic lit a fire under the business. We had huge multi-billion dollar deals, including EA buying Codemasters for $1.2 billion, Embracer picking up Gearbox in a $1.3 billion deal, Xbox acquiring Bethesda for $7.5 billion, Tencent acquiring Sumo in a $1.3 billion deal, and then the three big deals that were announced in January 2022: Take-Two's acquisition of Zynga ($12.7 billion), Sony buying Bungie ($3.7 billion) and, of course, Microsoft's $68.7 billion deal for Activision Blizzard.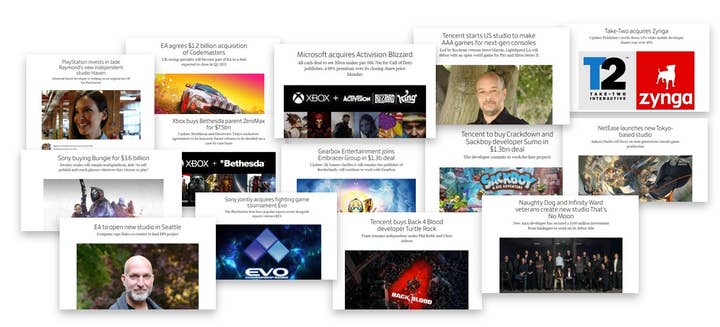 Then there were the successful floats of indie publishers TinyBuild and Devolver Digital. Meanwhile, other companies spent their pandemic money on expanding their teams and launching new studios.

It wasn't just existing companies that were benefitting from all this investment. We witnessed a constant stream of AAA talent who were leaving their companies, taking investor money and launching their own studios.

The biggest challenge for the games industry at this point was with hiring and retention… there wasn't enough experienced people for all this expansion. This caused competition between studios as they raised wages, improved benefits and offered aggressive incentives to try and capture the limited talent available.

Then 2022 happened.

The industry was expecting a post-lockdown comedown at some point. It was inevitable that the time and money spent on games would fall as people took part in more activities away from the home.

In 2022 in the UK, PC and console game sales fell by more than 8% (GSD data), while the global mobile market dropped nearly 7% according to Newzoo. What was more unexpected was a hefty decline in console hardware, with GfK figures showing hardware fell 29% in 2022. This was mostly due to a lack of stock for Xbox Series X and S and PS5, but Nintendo Switch was slowing down, too.

Trend-wise, things started to look a little more like 2019, too. The market was still heavily digital (71% this time), but new games took a larger share of sales this year (40%), and the Top Ten accounted for 26% of all games sold (GSD figures).

In other words, fewer games were sold, and the concentration of sales were more around newer and bigger releases.
"There are still a lot of studios building big, ambitious games in a market that won't be able to sustain them all"

Some of this was expected, but with the war in Europe driving up fuel and food prices, leading to high inflation and the pressure to increase wages even further, some video games companies are now faced with rising costs, lower engagement and falling sales (at least outside of the biggest games).

2023 is looking better, with an expected return to growth for the business overall. However, while the big games are doing well, it's an inconsistent market for everybody else, investment has slowed, and outgoings are high. After years of excessive expansion and investment, some companies have had to look closely at their own projects, the current market trends and their costs, which has resulted in many of the job losses reported over the last year.

What of the future? Is this all just temporary? The start of next year looks solid, although it'll suffer from tough comparisons with 2023 as the release slate (at least currently) isn't quite as strong. The end of the year promises more, with the expected launches of Nintendo Switch 2 and Grand Theft Auto 6.

There are still a lot of games studios out there that are building big, ambitious games in a market that won't be able to sustain them all. PlayStation is investing hard in building multiple live-service titles, Xbox will grow its Game Pass subscribers once it introduces Call of Duty into the service, and broadly games are getting longer and longer. In the age where time is the most valuable commodity, publishers and developers are going to have to work even harder to convince players their title is worth spending time with.

But this is a broader challenge and a topic for another day. For now, as the industry 'corrects' itself following a period of excess, it should hope to return to stronger growth as the lockdown years fade into the distance.