Sign up for the GI Daily here to get the biggest news straight to your inbox

Each generation in the industry's more than 60-year history has an ecosystem that defined it. While many hold onto cherished memories of the Playstation 2 or the Nintendo Wii, for others it was the Commodore 64 that proved so era-defining.

Launched in 1982, this eight-bit computer was truly formative, with popular titles including Castle Wolfenstein, Ghostbusters, and Buggy Boy. According to Bitmap Books, studios created approximately 10,000 titles for the system during its 12-year lifespan. But how feasible is it to play these titles today? Not very.

That's because it's an abandoned ecosystem. Despite being "one of the most influential and historically important platforms of its era", the landmark research by the Video Game History Foundation (VGHF) published in July noted that just 4.5% of Commodore 64 games are in commercial circulation today, with the vast majority of the library completely inaccessible.

The Commodore 64 is far from an exception, though, with just 13% of titles released between 1960 and 2009 in release. Accessing nine in ten classic games means having to build and maintain a personal collection, piracy, or travel to a specialised library. It paints a dire picture for efforts to preserve video gaming history – which carries ramifications for not just understanding history and culture, but for future games development.
"Classic games have a distinct point of view compared to their contemporaries, and it would be a huge shame to lose the perspective they offer"

Armando Troisi, My.Games

"The problem is that video game history is more than just the bestsellers," wrote Phil Salvador, VGHF library director, and author of the study. "If we want to understand and appreciate the history of video games, we need more than a curated list of the games that publishers decide have commercial value."

"The era before the 1983–1984 video game industry crash is like the silent film era for video games, a period when the rules and vocabulary of games were first being established. Naturally, historians would want to be able to play these games, but our study found that less than 3% of games released before 1985 are still in print."


The Entertainment Software Association (ESA) says the industry is doing enough to preserve its own legacy. But VGHF's findings suggest otherwise, with its findings on the Commodore 64 a prime example. The report also highlighted the Game Boy family as a 'neglected' ecosystem, with just 5.7% of Game Boy, 2.7% of Game Boy Color and 7.5% of Game Boy Advance titles available today.

The industry may counter by pointing to the Playstation 2, which VGHF deems an 'active' ecosystem because rights holders and developers are actively commercialising titles – from backwards compatibility on the Playstation 3 to streaming via Playstation Plus. Even so, just 12% of Playstation 2 titles are commercially accessible.

"ESA and its member companies have long been committed to the preservation of video games and support efforts by cultural institutions to build physical video game collections," the trade body's senior counsel Bijou Mgbojikwe tells GamesIndustry.biz.

"It simply is not accurate that the industry has opposed efforts by libraries to have legal access to games for preservation purposes. We believe that preservation can – and should – be accomplished without jeopardising video game companies' rights under copyright law."

VGHF examined games preservation up to 2010, because that's the point at which digital game distribution started to really take off. But even since, titles are being delisted at an alarming rate. The PlayStation 3 and PlayStation Vita digital stores "had experienced such a degradation in service quality that they were effectively unusable", the report found, while Ninentdo shut down the Nintendo 3DS and Wii U digital stores in March 2023. Despite telling The Verge in February it wouldn't close down the Xbox 360 store, Microsoft then announced it would be shutting it down in July 2024.

Several projects aim to reverse these fortunes. Delisted Games chronicles titles that have vanished since release, with those who run the project attempting to find out what happened to each of the 1,854 (and rising) games that comprise its archive. Old Games Download goes one step further in efforts to preserve games no longer available for purchase or download.

This "museum of abandoned video games" lets people upload files to Internet Archive servers, so abandoned titles can be preserved – and accessed – forever. Or until copyright holders decide to reissue these titles commercially, at which point they're removed from Old Games Download. But efforts to preserve historical media tend to descend into protracted legal battles, as those who run the Internet Archive have learned in recent years.

Book publishers and the music industry have, separately, sued the non-profit for its preservation efforts, with the former succeeding in getting the legal system to side with them. A ruling earlier this year deemed the organisation was breaching their copyright by operating its digital library, which lets people borrow from an archive of seven million books.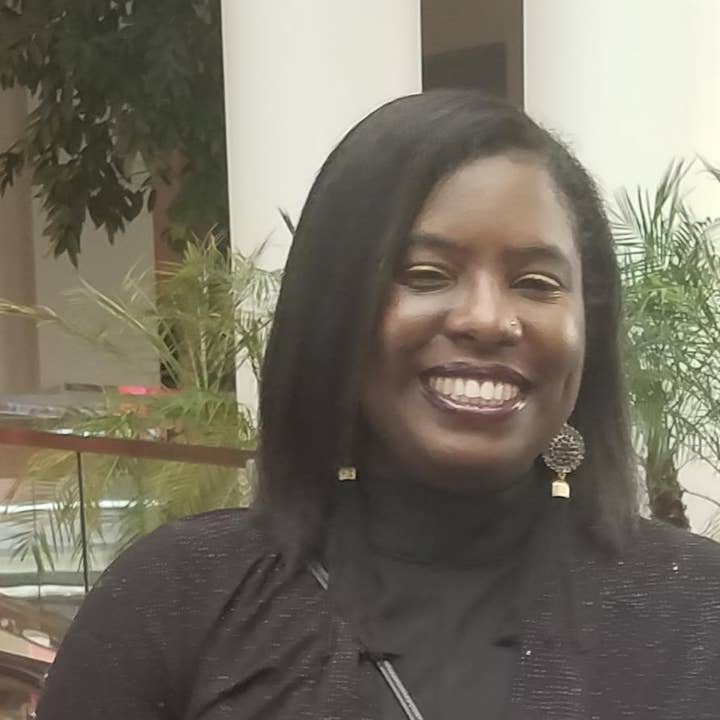 The ESA says it recognises the importance of libraries, with Mgbojikwe observing that more than 2,500 video games have been donated to the Library of Congress to date.

Indeed, at present, while libraries and archives are allowed to digitally preserve video games – like they can with other media types – they aren't allowed to digitally share them. They are only allowed to provide on-premises access unlike other kinds of media, which enjoy exemptions under the Digital Millennium Copyright Act (DMCA).

The ESA has, over the last decade, lobbied the US Copyright Office not to maintain this status quo. In 2015, it argued expanding access to archival game collections would hamper the "vibrant and growing market for authorised 'retro' or 'legacy' games and consoles". Then, in 2021, the ESA said organisations that preserve video games "despite their repeated references to research and scholarship" simply want to establish "an online arcade … to the detriment of an important market."

"The video game industry's creative and economic vitality depends on strong copyright protections," Mgbojikwe continues. "ESA and its member companies are committed to, and actively support, professional efforts to preserve video games and do so in ways that do not jeopardise future economic opportunity for their creative works."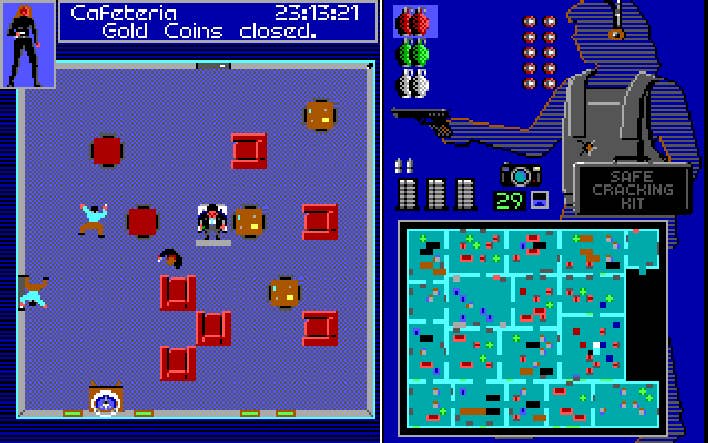 For Christopher Mitchell, veteran game designer and head of creative technologies at Vancouver Film School, Sid Meier's Covert Action (1990) is a title he returns to often because he loves the mechanics and procedural storytelling.

"There's nothing like it in modern games today and I find the act of code breaking and unravelling of conspiracy theories to be absurdly fun," he tells GamesIndustry.biz.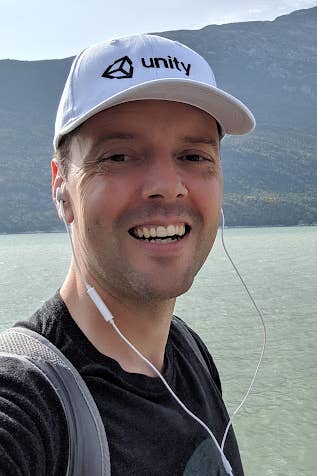 "The Classic Game era was a time when every decision made violated expectations about what entertainment was and could be. In many ways, I miss how wild and experimental every game was, regardless of the intellectual property attached. As a designer I often look at older games and am inspired by how varied they are and how there's still genres created in classic games that have yet to be replicated in the modern industry."

Classic titles, he adds, lack 'convenience features', which gives them an entirely different feel from modern games. "Today if you're stuck you go on your phone and find a solution. During the classic era, if you were stuck you would put a game down and think about it for days or weeks, then come back to it when the solution had presented itself to you."

He says this "longer, slower approach to narrative or mechanical challenges" is something he wants modern designers to understand. Global narrative director at My.Games, Armando Troisi, agrees saying classic games were "much bolder in their narrative design."

Troisi says he starts all new projects with source material – whether a book, poem, or movie – that his team can use to inform ideas generation. "The classic gaming period is now far enough behind us that it can serve as useful source material for newer games, and in my experience, this has become increasingly prevalent," he says. "Classic games have a distinct point of view compared to their contemporaries, and it would be a huge shame to lose the perspective they offer."
"I want to see a world where the intellectual property holders simply allow the classic games to exist and be played online legally for cultural reasons"

Christopher Mitchell, Vancouver Film School


When it comes to the industry's preservation problems, VGHF doesn't lay the blame at the door of any particular company, rather it maintains this is a systemic problem "and a crisis for the entire medium of video games." There have been strong efforts to commercialise hundreds of classic games – especially in recent years – but these efforts aren't anywhere near enough, the report concludes.

It cites GoldenEye as the gold standard for navigating a complex gaming reissue. Heralded as "one of the most historically important video games of its era," a number of companies agreed to re-release the classic Nintendo 64 title on PlayStation and Xbox systems in early 2023. Stretching as far as 2006, the complex rights situation held back any prospective re-release, but Microsoft, Nintendo, Rare Limited, Metro-Goldwyn-Mayer, Eon Productions, and Danjaq LLC worked hard to jointly resolve this.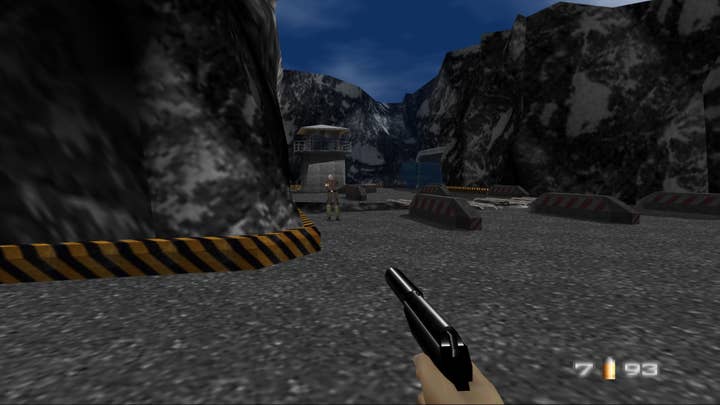 For every GoldenEye, however, there's a No One Lives Forever (2000). The award-winning title can't currently be reissued due to an agreement that split the ownership between three companies: Activision, 20th Century Fox, and Warner Bros. None of these companies can prove who actually owns the IP and, because the stakeholders can't work together, this "artistically significant title" may never again see the light of day. This is despite efforts by firms such as Nightdive to reach an agreement with IP holders to remake or re-release it.

Sadly, the best thing that could be done is at the corporate level, Mitchell says. "I want to see a world where the intellectual property holders simply allow the classic games to exist and be played online legally for cultural reasons. The concept everyone must accept is that games already are a pillar of human thought. They are part of what defines our culture, in the same way and to the same level that books and music do. This is not exaggeration, this is the modern world and I want to see everyone embrace it."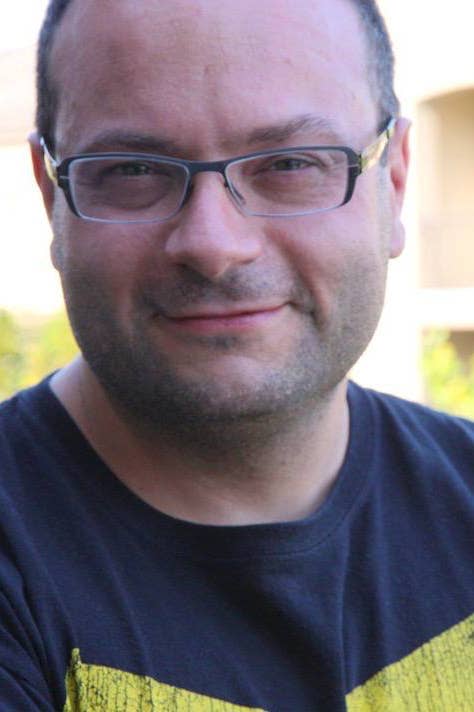 Rather than going it alone, VGHF wants the industry to build bridges with cultural institutions. Due to its own particular commercial priorities, the industry "cannot be expected to carry the responsibility for preserving every video game." The first step, VGHF says, is for the industry to "acknowledge the commercial market on its own cannot meet those needs or close the preservation gap."

"Ultimately, we shouldn't expect the marketplace to solve this one," added Salvador. "Like any media business, the game industry has its own commercial interests, and we can't expect them to make history their top priority and preserve every single video game.

"You know who can work on that? Libraries and archives. And they need more tools to get the job done. What we're asking with this report is for the game industry to acknowledge that most classic games are out of print, and that the commercial market alone can't solve this. If we want to move this conversation forward, we need to agree on the facts."

Remakes are one option, but while they can be popular, Troisi believes the industry needs a different approach to preserving classic titles. Adapting them for use on other platforms, he explains, can be a viable route forward, such as Space Invaders: World Defense, which "created something fresh and entertaining" by combining Space Invaders (1978) with augmented reality.

"The games industry is constantly innovating," he continued. "It operates more like Big Tech than the film industry in that respect. Unlike the latter, the games industry never had a singular Citizen Kane moment, but rather one every year for the last fifty years, and it is this momentum that pushes us forward.

"If we lose too many classic games, I don't think this would necessarily stop, but I do think that we would lose something else, specifically our roots and the foundation of our global gaming culture. Classic games serve as the stick that measures how far we have come and a marker of the countless innovations that have brought us to where we are today."
Sign up for the GI Daily here to get the biggest news straight to your inbox