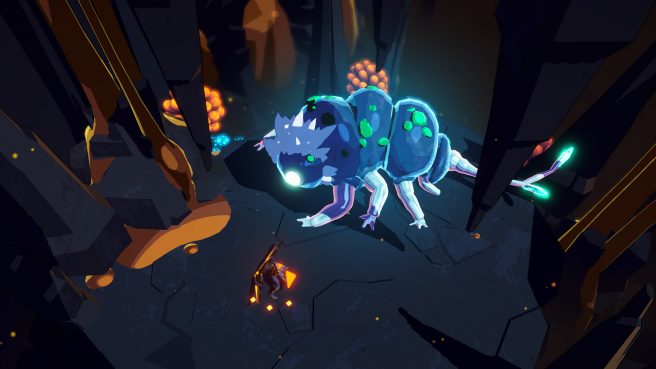 Following an initial launch earlier this year, Deflector is about to appear on Switch. Publisher RedDeerGames and developer Arrowfist Games confirmed today that it will hit the console on September 29, 2023.
Deflector is a top down action rogue-lite "in which players will be thrown straight into the middle of a rapid-fire battle for survival, where reflexes and speed of reaction determine the existence or… extermination." More information can be found in the following overview:
The world is completely hostile, almost completely taken over by viruses. But there is hope of defeating them, however small.

Players will choose one from six available characters, each with a different set of skills and abilities. In the extremely dynamic gameplay, they will have to deflect a hail of enemy bullets and perform outstanding and uncountable combos to survive and emerge from the battle unscathed.

The game provides complete freedom in the choice of fighting styles. By trying out and testing characters and their weapons, battling styles, skills, strike sets and stats, players will be able to find and choose their favorite approach to combat.

There will be beautiful but deadly locations to slash through and free from the control of viruses. Players will have to pay attention to the traps lurking around them. Electric fence, spikes, or toxic water – danger will be in a different form at each location.

Will players manage to prevent the viruses from completely taking over the world?
Take a look at a trailer for Deflector below.
Release Date Trailer
Related