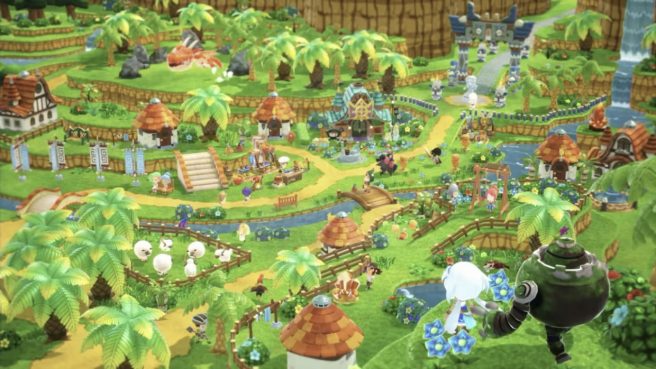 Fantasy Life i: The Girl Who Steals Time was first announced during this year's February Nintendo Direct, and the game resurfaced with a new trailer that just dropped.
Fantasy Life i: The Girl Who Steals Time has players experiencing a new life full of adventures. The game features crafting, quests, and combat. Another aspect involves players traveling to the past to uncover secrets and alter history.
Here's an official overview:

Begin a fantastic life on a ruined island, and embark on a great adventure into the past! Gather friends, craft, and build your own city!

Key Features

・A completely new entry in the Fantasy Life series!
・Build your own city and go on adventures on a new island!
・Explore the island with whatever Life (occupation) suits you!
・Travel between the past and present to unravel the mysteries of this ruined island!
・Popular characters from the series make a return!
Check out the new trailer below.
1st Trailer
Related