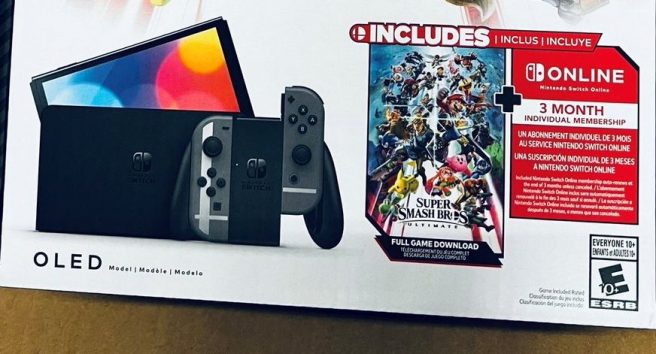 Advertising has been spotted for a new Super Smash Bros. Ultimate Switch OLED bundle. At the very least, Walmart should be carrying the product.
The holiday season is approaching and Nintendo is no stranger to bundles. It's likely that this could be one of the deals it's planning for the weeks ahead.
The bundle itself is pretty self explanatory. Buyers will receive a full game download of Super Smash Bros. Ultimate along with the Switch OLED system and a three-month subscription to Nintendo Switch Online. One nice thing here is that the Joy-Con are unique with their own special designs.
Nintendo could be making an official announcement about the bundle soon. If we hear something straight from the company, we'll keep you updated.
Related