Switch file sizes – The Legend of Nayuta: Boundless Trails, Harvest Moon: The Winds of Anthos, Solar Ash, Ty the Tasmanian Tiger 4, more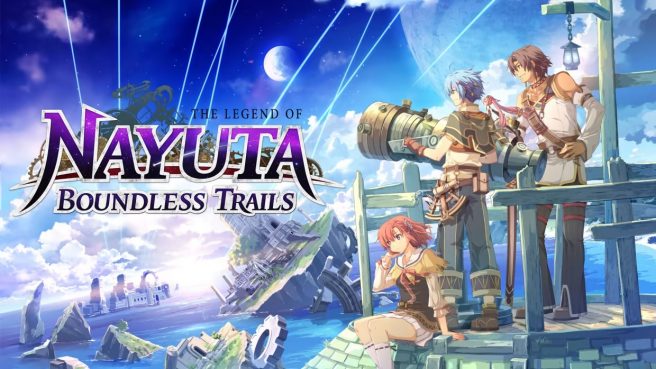 Listings on the eShops provide file sizes for a bunch of Switch games. These include The Legend of Nayuta: Boundless Trails, Harvest Moon: The Winds of Anthos, Solar Ash, Ty the Tasmanian Tiger 4, more
Here's the full roundup:
Vampire: The Masquerade – Swansong – 5.9GB
The Legend of Nayuta: Boundless Trails – 4.1GB
Adventures of Ben: Rabbit Run – 4.1GB
Harvest Moon: The Winds of Anthos – 2.0GB
Solar Ash – 1.9GB
Kind Heart Defenders – 1.8GB
Ty the Tasmanian Tiger 4: Bush Rescue Returns – 1.7GB
Lies as a Starting Point – 1.3GB
Mermaid Castle 2 – 1.3GB
Mon-Yu: Defeat Monsters And Gain Strong Weapons And Armor. You May Be Defeated, But Don't Give Up. Become Stronger. I Believe There Will Be A Day When The Heroes Defeat The Devil King – 1.1GB
Days of Doom – 1.1GB
Abomi Nation – 974MB
Dynablaster – 933MB
Gunbrella – 899MB
Teocida + Estigma – 808MB
Warriors of the Nile 2 – 782MB
Mineko's Night Market – 711MB
AK-xolotl – 644MB
Labyrinth – 599MB
Cry Babies Magic Tears: The Big Game – 578MB
Sugar Tanks – 552MB
HammerHelm – 550MB
Isekai Rondo – 456MB
Persha and the Magic Labyrinth: Arabian Nyaights – 339MB
Tick Tack Puppet – 315MB
Sakura MMO Extra – 235MB
Super Adventure Hand – 231MB
Retro Revengers – 230MB
League of Champions Soccer 2024 – 229MB
Rayland 2 – 197MB
Before the Night – 171MB
Retro Mystery Club Vol.1: The Ise-Shima Case – 165MB
Yummy Jewels – 99MB
Retro Kart Rush – 85MB
Super Brawl Rush – 57MB
Betomis – 49MB
The information above was pulled from eShop listings in North America, Europe, and Japan.
Source: Switch eShop
Related