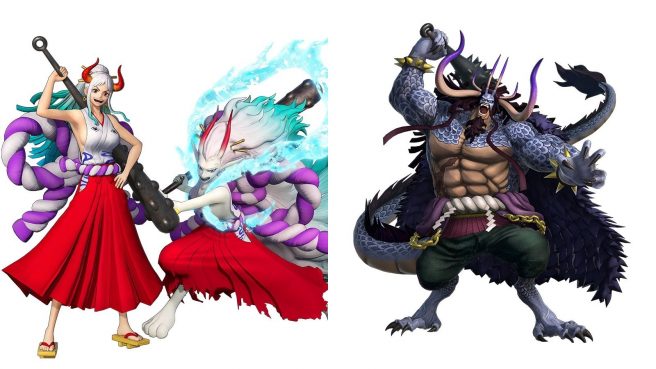 One Piece: Pirate Warriors 4 has announced its next wave of DLC characters, with Yamato and Kaido joining the fray.
Both will be included in the game's "The Battle of Onigashima Pack". The same DLC will add Onigashima Battle Luffy, who was previously announced. All of these characters will be available in September.
Here's a first look at Yamato in One Piece: Pirate Warriors 4:
Yamato Trailer
Bandai Namco also shared a bit of other news about the game with the company readying three additional DLC episodes. The first one, "Additional Episode #1: 'Yamato's Logbook' & Soul Sea Map 1," naturally features Yamato. Players will be able to consume special training items and advance through the Soul Map to grow their character.
All of the DLC episodes will be featured in the "Additional Episodes Pack". However, players can choose to purchase individual episodes.
One Piece: Pirate Warriors 4 is currently available on Switch.
Related