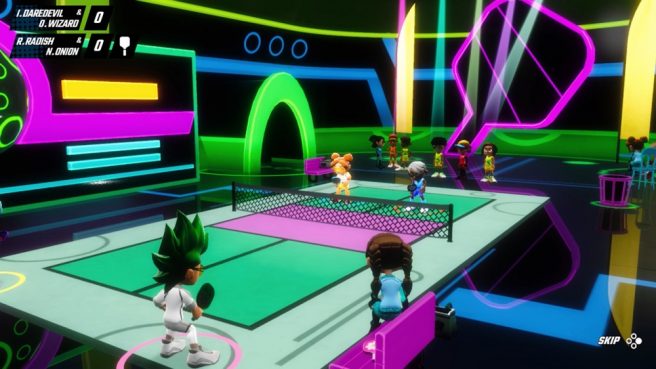 GameMill has shared the launch trailer for Pickleball: Smash – which also happens to be the title's first trailer. This one just released on Switch.
Here's some information about the game as provided by the eShop listing:
Experience the thrill of Pickleball like never before! Hone your skills in single-player mode or challenge your friends in multi-player fun where every match is a test of skill, strategy, and agility. Get ready to serve, dink, and smash your way to victory in the thrilling world of Pickleball Smash. Can you handle the heat?

Key Features

– Pick Up & Play Fun – Get right into the fun with quickplay exhibition matches against AI in singles or doubles competitions.
– Tournament Brackets – Participate in challenging Pickleball Tournaments to perfect your skills on your way to becoming the best of the best.
– Customize Your Champion: Gear up for glory while expressing your style and personality by customizing your champion character. Unlock a wide range of outfits, paddles, and accessories to create a unique look that sets you apart on the court.
– Compete with Friends and Family! – Serve up competitive fun with family and friends in local multi-player with up to 4 players.
– Minigames, Big Impact – Have a blast with challenging minigames that mix-up the experience while allowing you to prefect the specific techniques, core mechanics and aspects of the sport.
– Motion Controls – Whether you're a seasoned pro or new to the sport, our motion control feature translates your movement and swings and delivers an unparalleled level of pickleball action and fun.
View the Pickleball: Smash launch trailer below.
Launch Trailer
Pickleball: Smash is now available on Switch.
Related