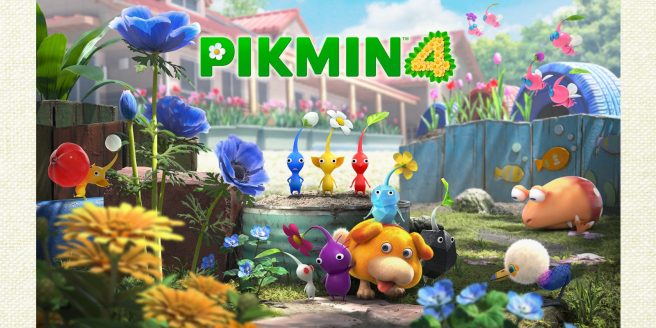 Included in the latest Nintendo latest financial results is updated list of million sellers on Switch. 
Pikmin 4 is the main new entry at 2.61 million units. Aside from that, we also see that Zelda: Tears of the Kingdom is almost at 20 million copies sold. 
Here is the full lineup of Nintendo million sellers on Switch for November 2023:
Mario Kart 8 Deluxe – 57.01 million units
Animal Crossing: New Horizons – 43.38 million units
Super Smash Bros. Ultimate – 32.44 million units
Zelda: Breath of the Wild – 31.15 million units
Super Mario Odyssey – 26.95 million units
Pokemon Sword / Shield – 26.02 million units
Pokemon Scarlet / Violet – 23.23 million units
Super Mario Party – 19.66 million units
Zelda: Tears of the Kingdom – 19.50 million units
New Super Mario Bros. U Deluxe – 16.70 million units
Super Mario 3D World + Bowser's Fury – 12.58 million unis
Mario Party Superstars – 11.44 million units
Nintendo Switch Sports – 10.77 million units
Pikmin 4 – 2.61 million units
Note that the data Nintendo provides isn't comprehensive. Some games that already the million mark are not included. Nintendo tends to showcase games that sold the most alongside newer entries.
Source
Related