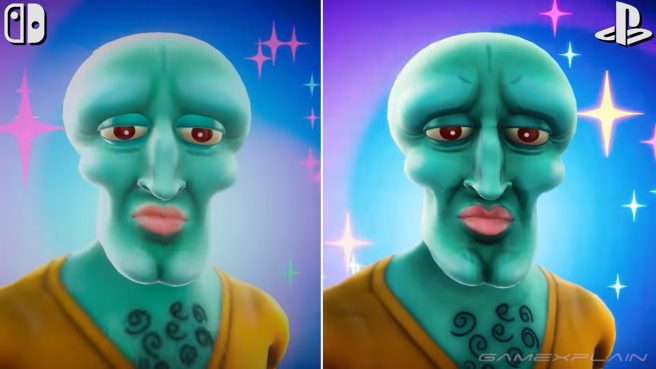 GameXplain put together a new Nickelodeon All-Star Brawl 2 graphics comparison for the Switch and PS5 versions following today's launch.
One of the biggest differences between the two concerns frame rate. While it's 60 FPS on PS5, the Switch version brings the action down to 30 FPS. Elsewhere we see some asset changes on Switch and character models that are scaled back on Nintendo's console.
Although it's unrelated to graphics, worth noting that load times are compared here as well. Switch unfortunately has a lot to live up to here – one comparison shows getting into a match took about six seconds on PS5 whereas it was roughly 40 seconds on Switch.
Here's the full Nickelodeon All-Star Brawl 2 graphics comparison for Switch and PS5, which also includes load times:
Graphics Comparison
As a heads up, it does seem that improvements are already in the works. A notice on the official social media account promises an updated GIR voice, performance and stability fixes, Switch load time improvements, and more for the first update. We'll let you know when it goes live.
Nickelodeon All-Star Brawl 2 is out on Switch now.
Related