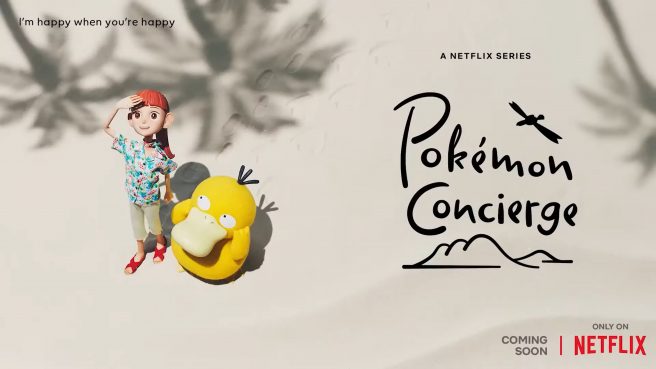 Original (2/27): At the Pokemon Presents event today, Netflix announced Pokemon Concierge. This is a brand new animated series.
Here's the official blurb announcing the news:
Growing its diverse lineup of entertainment offerings, The Pokémon Company, in partnership with Netflix, unveiled a brand-new series titled Pokémon Concierge, which expands the Pokémon world with a new storyline and innovative stop-motion animation. Developed in collaboration with dwarf studios, Pokémon Concierge will be set at the Pokémon Resort and follows the story of a concierge named Haru and the many Pokémon that visit as guests.
Get a look at a first trailer for the Pokemon Concierge show below.
Announcement Trailer
---
Update (11/14): Pokemon Concierge now has a release date of December 28, 2023 on Netflix. There'll be four episodes in total which will be immediately available, with each one clocking in between 14 and 20 minutes long.
Here's a new release date trailer for Pokemon Concierge:
Release Date Trailer
Related