We are thrilled to announce the arrival of the second major update for Mystery in the Office. This update brings not only a handful of cosmetic improvements but also expands our horizons by introducing Linux support!
The decision to add Linux stems from our commitment to making Mystery in the Office accessible to as many players as possible. Linux users can now enjoy the same captivating narrative as their Windows counterparts 😊
Here is a rundown of all the improvements in version 1.3.6.
What's New:
Linux Support (Debian-based OS)
Improvements:
Enhanced visual clarity with improved saturation and tint.
Decreased light intensity of some light sources to ensure readability of all texts.
Bug Fixes:
The Player camera could get into a wrong angle in the first milliseconds of the game. This has now been fixed to guarantee an optimal experience from the very beginning.
Minor mistakes in French, Italian and German localizations.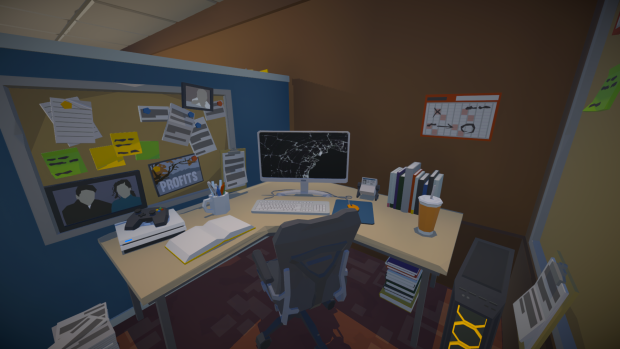 We want to take a moment to express our gratitude for your support and enthusiasm for Mystery in the Office. We hope you thoroughly enjoy this latest update!
If you play the game, please consider leaving a review. This would mean a lot to us 💗
Don't forget to share the news with your friends who love a good mystery!🕵️
#MysteryInTheOffice #PCGaming #IndieGame #Steam #EpicStore #Linux #Investigate #Resolve #Reveal