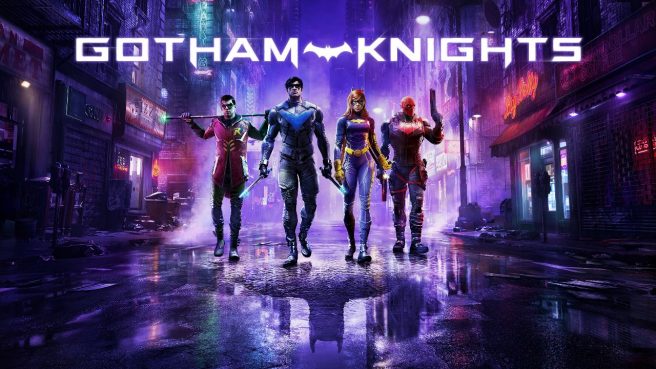 If new ratings are any indication, Gotham Knights could be landing on Switch in the future.
The game has now been classified for Nintendo's console by the ESRB, and there's another one in Singapore. You can check out the ratings for yourself here and here.
Thus far Warner Bros. has yet to make any official announcements about Gotham Knights coming to Switch. It would also be a bit of a surprise as PlayStation 4 and Xbox One versions were cancelled – the notice at the time said the decision was made to "provide players with the best possible gameplay experience."
Gotham Knights, an action RPG, originally released last October to a mixed reception. We have some information about it below.
Batman is dead. A new expansive, criminal underworld has swept the streets of Gotham City. It is now up to the Batman Family – Batgirl, Nightwing, Red Hood, and Robin – to protect Gotham, bring hope to its citizens, discipline to its cops, and fear to its criminals.
From solving mysteries that connect the darkest chapters in the city's history to defeating notorious villains in epic confrontations.

Gotham Knights is an open-world, action RPG set in the most dynamic and interactive Gotham City yet. Patrol Gotham's five distinct boroughs in solo or in co-op and drop in on criminal activity wherever you find it.
And here's a trailer:
Official Trailer
Next month, Switch will be getting a bunch of Gotham-related games with the Batman: Arkham Trilogy. The package, which features Arkham Asylum, Arkham City, and Arkham Knight, launches on October 13.
We'll let you know if we happen to hear anything official about a Switch version of Gotham Knights.
Related