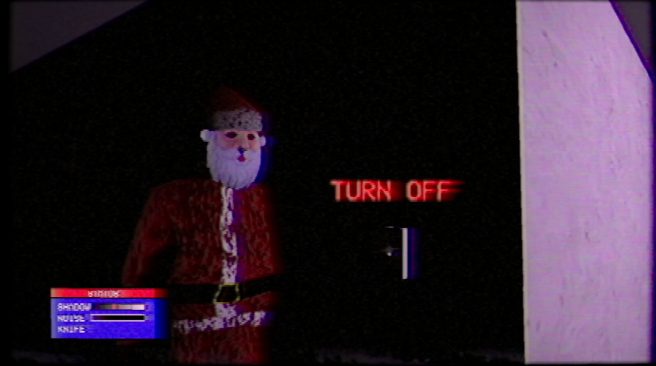 According to a message on social media from developer Puppet Combo, Nintendo isn't allowing Christmas Massacre to be released on the Switch eShop.
Puppet Combo announced that the game will be heading to PlayStation on November 17. In response, one fan asked about a potential Switch version. Puppet Combo then said "it's too crazy for Switch". The same is also apparently true for Xbox, and it won't be launching there either.
Nintendo has been much more lenient with content it allows digitally on Switch compared to past platforms. But it seems there's something within Christmas Massacre that the company just doesn't find acceptable.
Christmas Massacre is "an 80's inspired stealth slasher game" with PS1-style graphics. The title has players sneaking, stalking, and murdering their prey – which Nintendo may have just deemed too much. Again, Xbox apparently feels the same way.
Puppet Combo has brought a number of other games to Switch that are currently available on the eShop. These include Murder House, Bloodwash, Stay Out of the House, Night at the Gates of Hell, Nun Massacre, and No One Lives Under the Lighthouse.
It's rare that Nintendo disallows a game to be shipped on Switch. Last year though, Gamuzumi said it needed to censor Hot Tentacles Shooter after its original version was rejected due to certain nudity. 
Related