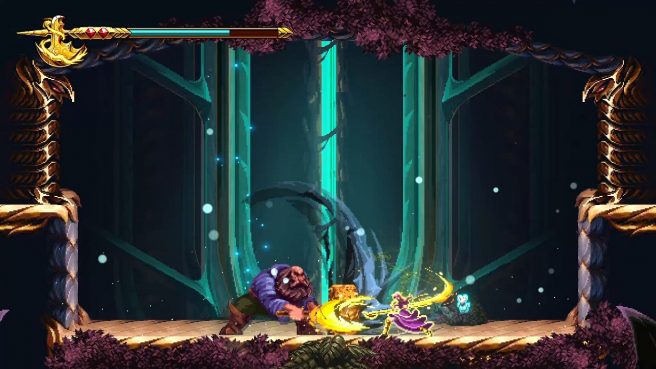 Courtesy of Freedom Games and Halberd Studios, we now have a release date for 9 Years of Shadows on Switch. The Metroidvania game arrives on November 9, 2023.
We originally reported on 9 Years of Shadows in June 2022. It's been on PC for a few months now, but Switch players will soon be joining in on the fun also.
Here's some information about the game:
In 9 Years of Shadows, navigate the labyrinthian Castle Talos as Europa, a young warrior determined to bring color back to a world plagued with gray hues. Alongside her mysterious (and adorable) newfound companion Apino, map the mechanical citadel to locate the source of the land's corruption and destroy it to call forth vibrant chroma once again.

Discover and master ancient elemental armor with special abilities that allow passage through the castle's diverse chambers, and grant powers to defeat massive bosses. Overcome the most fearsome enemies to a soothing soundtrack composed by legendary melodists Michiru Yamane (Castlevania series) and Norihiko Hibino (Metal Gear Solid series) for a dazzling experience for the eyes and ears alike.
We've attached a new release date trailer for 9 Years of Shadows below.
Release Date Trailer
9 Years of Shadows will be sold on the Switch eShop for $9.99.
Related